How YOU can help US ...

DAYSPRING Christian Counseling Center is privately funded by individuals, churches, foundations, and organizations so we can fulfill our mission of making quality, Christian counseling available to anyone in need and make lower fees possible to those who are in need.

DAYSPRING desires to increase the partnerships with churches, individuals, and organizations who share our vision. There are several ways that a church and/or individual can partner with Dayspring: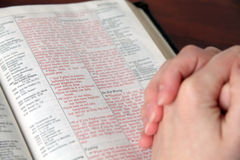 PRAYER

Pray each day for our work and for the clients we serve. As you probably know, counseling can be a painful process, and our staff walks alongside clients daily in the suffering of their life struggles. We greatly appreciate your prayer support. Here at Dayspring, we believe in an all-powerful God who answers prayer. Above all else, we desire your prayers for our ministry and its success. Please pray that God leads people to us and in turn, we are able to lead people to Him. Please pray that we are able to show God's love to those who need it most.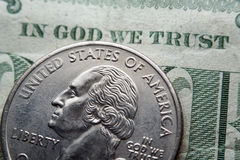 FINANCIAL SUPPORT
In order to assist the under-insured and those who simply cannot afford to pay for services, we also need monetary support. Dayspring is a 501(c)3 organization and both locations operate financially independent of each other. All donations are tax deductible. Here are just a few examples of how you or your church/business/organization can support Dayspring financially:


A ONE TIME GIFT.
These are greatly appreciated by both locations. These gifts help Dayspring
maintain their day-to-day operations as well as assist in covering costs for the
under/uninsured populations. Due to the start-up costs of a new location, we
would greatly appreciate a gift designated toward this.



MISSION GIVING.
Add Dayspring Center for Christian Counseling to your annual home missions giving.

SUPPORT CLIENTS.
Make a gift that provides an entire course of therapy for one client, couple, or family. A typical amount of counseling sessions for any given client is
approximately 20 sessions. Your gift could support one person or family in
getting the help they need.
VOLUNTEER.
Serve as a volunteer or recommend a church member or someone who might be interested in serving on the Advisory Board for this ministry in order to assist with ongoing fundraising efforts. As a non-profit agency, we will always need passionate advocates who will help us raise awareness about this ministry and help us connect with potential partners. We would also welcome the gift of your talents and services to help us maintain our site and building.
Please send your tax-deductible donations to:

Dayspring Center
P.O. Box 859
Albertville, AL 35950
Thank you so much for your support and partnership with Dayspring. We feel so blessed to have been given this opportunity to provide quality Christian counseling to those in need. As a faith-based center, we are committed to restoring hope and offering support to broken and hurting people.
SIMPLY SHOP ON AMAZON SMILE

Click on the link below and shop just as you normally would and a portion of the amount spent will come straight to Dayspring.